Obi-Wan Finale - The Loop
Play Sound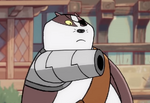 This article is a stub.
This article is a stub. Help out the Mao Mao: Heroes of Pure Heart Wiki by expanding it!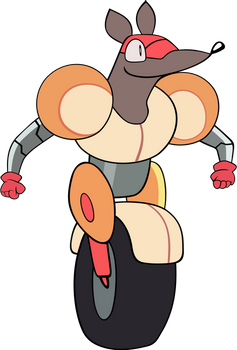 Ratracer is a rat with a robotic suit or body with one wheel in place of her feet. She is one of the members of the Thicket Thieves. Despite her name, she heavily resembles an armadillo.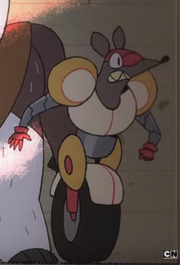 History
In "Breakup", Ratracer and her teammates Tiny Toad, Bullmozer, and Badgerclops attacked a seeminlgly-helpless traveler. However, their intended victim proved to be more than a match for them, and Ratracer fled along with Tiny Toad and Bullmozer, leaving Badgerclops behind.